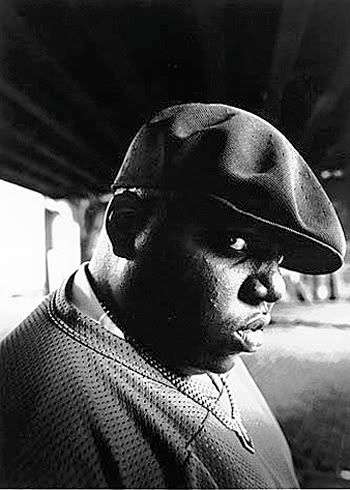 Someone has to be putting the pressure on
Waymond Anderson,
After he ties L.A.P.D Officers to the murder of Christopher Wallace aka Notorious B.I.G he comes and backs down and says he was lying - WTF!


Just when we thought things were going well for BIG's Family...
"A prison inmate who had implicated a former Los Angeles Police Department officer in the shooting death of rap star Biggie Smalls has renounced his story, tying a new knot in the tangle of intrigue that surrounds the still-unsolved killing.
Waymond Anderson, who was briefly a top-selling R&B artist and is serving a life term for murder, said in a recent deposition that he lied about LAPD involvement in the Smalls slaying as part of a "scam" concocted by two other convicts to squeeze a large monetary settlement out of the city.
Smalls' family has filed a wrongful death suit seeking damages from the city. In a surprising twist, Anderson accused the rapper's family and its lawyer of participating in the scheme and offering to pay him for false testimony implicating the LAPD….
He said he was offered a percentage of any settlement if he testified that former Los Angeles Officer Rafael Perez had told him that another ex-officer, David Mack, was involved in the murder. In the deposition, he repudiated earlier statements to police investigators in which he described conversations with both of the disgraced officers.
"I don't know David Mack, I don't know Rafael Perez," Anderson told lawyers representing relatives of the slain rapper, whose real name was Christopher Wallace.
The two officers "had no involvement with the . . . murder," Anderson said under oath. At various points in the deposition, he said, "It was a lie, and I'm ashamed of it," and, "I did what I had to do to survive…."